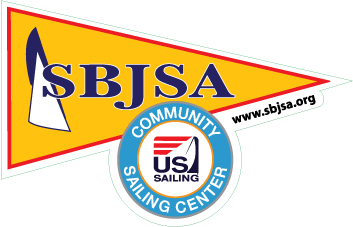 VOLUNTEER OPPORTUNITIES
​
SBJSA relies on volunteerism to operate and maintain the sailing school and our Community Boating operation. All of the officers and directors of the corporation are volunteers, inspired by the many others that helped build SBJSA over the last sixty-plus years. As we grow and expand our program and course offerings, we need to continue relying on volunteers to make it all possible, whether it's helping to welcome kids and parents at camp, repairing boats, cutting the grass, being an "Officer of the Day" to help run Community Boating hours, or working at our fundraising events, etc.
We invite you to volunteer at the Sailing Center. As the season approaches, we will post sign-up opportunities on this page, as well as our homepage and in our e-newsletters.
Please stay tuned to our channels of communication to learn how you can help us!