Accepting Applications in 2021 for the following positions:
Applications are no longer being accepted. Thank you.
Race Coach/Asst RC Application
Assistant Program Director
Your application is important to us. Please have your certifications handy to upload into the forms. An image or scan from you phone will be fine for upload. You will receive and email with your login to update your application when needed or when certifications are updated.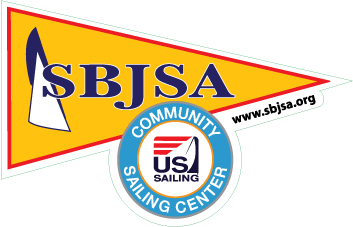 Employment Opportunities
​
SBJSA Employment Application Forms are now available. They need to be completed by all new and returning applicants for staff positions. Returning staff members may update their application information. Pay close attention to the certification requirements.
​
Questions Regarding Employment? Please Contact Matt Sydor, Director of Staffing, via e-mail at: matthew@sydor.com, or Program Director Alec Bertelli at: alec.sbjsa@gmail.com.
​
Our annual staff at Sodus Bay Junior Sailing Association is, in recent years, comprised of 10-13 paid positions and 2-4 unpaid training positions. Other than our Program Director, all positions involve a seasonal duration between approximately the 3rd week of June through the middle of August. There are also some opportunities for 1-3 staff members to work at SBJSA during the summer for Community Boating operational hours on the weekends and weekday evenings, and also on Saturdays in May, June, September, and October for our Spring and fall middle high school programs.
​
In addition to the Program Director, we currently have positions available for Asst Director/Instructor Training Coordinator, Head Race Coach, Asst Race Coach, and Sailing Instructors. During a full staff prep week before camp starts, along with the 7 weeks of our traditional summer programs, all staff members work approx. 40 hours per week on a daily 9-5 schedule, including a paid lunch (since our staff are required to have lunch with their class members). Race coaches are also paid a mileage allowance for travel to and from area regattas with our Travel Race Team.
All staff members are paid by the hour. Pay rates are competitive and largely based on an applicant's experience, credentials and interview. We employ a diverse mix of young men and women for all positions. Although exceptions are sometimes made, our general policy is that a person seeking employment at SBJSA must reach age 17 by June 15th of the year they begin employment as a paid staff member with us. Please also note that employment at SBJSA is on an at will basis.
​
We also invite 2-4 Counselors-in-Training, or "CITs" as we call them, to work alongside our paid instructors each year, learning how to teach, what to teach, how we do things at SBJSA and basically preparing to become a paid instructor, either with us or perhaps at another sailing school in our region. Although exceptions are sometimes made, you need to be at least 16 years of age by June 15th to become a CIT. Please submit an application and, if selected, you or your family must pay a training fee for the summer (see application). This experience as a CIT is very helpful when being considered for a future paid position.
​
In terms of minimum training certifications for a paid position, SBJSA requires completion of the NYS Safe Boating Course (or equivalent), American Red Cross 1st Aid/CPR training and the 1hr US Sailing "SafeSport" training class that is taken and completed on-line . Other completed training in lifeguarding, waterfront safety, powerboat operation or other applicable courses is desireable and will certainly be considered. In addition, all instructors must satisfactorily complete the US Sailing Level 1 Sailboat Instructor's Course before they begin paid employment with us.
​
Our entire staff, led by the Program Director, works as a team to provide an enriched learning experience for all program attendees at SBJSA or in our Community Boating programs. They and the work they do every year are the primary reason why kids and families return for multiple years and multiple generations to be a part of the SBJSA family.
​
We welcome and invite you to apply for a job and we look forward to interviewing you for a terrific work experience here on Sodus Bay. See the links on the left side of this page for our job expectations and employment application process, which are usually available by early February.
​
​
​