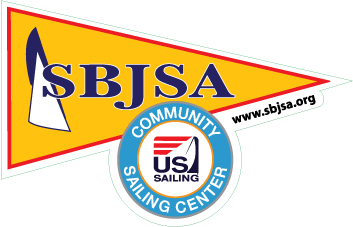 Summer Sailing and more....
Spring sailing is for students who are both new to sailing and those who have a few summers of sailing experience. The goals of this class are to have fun on the water and build upon overall sailing skills, adventure and/or explore potential interest in racing.
The program is open to ages 8-17. Sailors will be instructed in the Optimist Pram, the Laser and/or the Club 420 sailboat depending on their age, weight and progression through our established curriculum. STEM activities may be included.
​
No sailing experience necessary

On the water coaching

Scheduled over 4 consecutive SATURDAYS TBD
Spring Sailing
​
Intended for middle and high school students in grades 7-12.
​
Session A Saturday Mornings 9am-12:00
Lunch on your own at 12:00
Session B Saturday Afternoon 1-4:00pm
​
Prerequisite: Middle/HS Student
​
Price: $170 for 4 consecutive weekends (Saturdays)
Scholarships are available at registration if needed.
​
Personal Equipment Needed: bring sunscreen, a change of clothes, towel, sunglasses, an outer jacket or sweatshirt, closed toed shoes (sneakers, water shoes, boat shoes, etc) and a lifejacket. As mentioned above, if you don't own a lifejacket, SBJSA will loan you one at no cost.