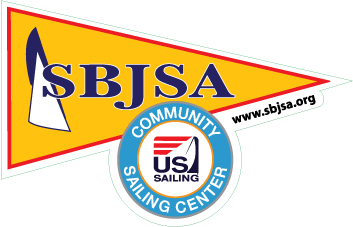 CENTRALS ON SODUS ANNUAL REGATTA
​
​
​
Considered one of the essential regattas in our region, the "Centrals" has evolved into one of the must "go-to" youth racing events on the calendar. Although primarily for youth in Laser, Opti, and Club 420 classes, it is an open event for all ages and other one-design classes of 4 or more registered boats. Although past classes have included Thistles, Flying Scotts, JY-15s, J/22s and J/24s, it has regularly been an annual event on the Laser District 9 circuit and, from time to time, the regional Lightning class fleet makes it a stop on their racing calendar too. In 2015, "Centrals on Sodus" served as the Area E qualifiers for the Sears, Bemis and Smythe USSA National Youth Championships, when over 85 boats competed.
​
The event is hosted by SBJSA and the Sodus Bay Yacht Club over two days, usually on the second full weekend of July. Three race courses are conducted on the protected waters of Sodus Bay, within a very short sail of our facilities. Competitors very often camp out at SBJSA and make the resort village of Sodus Point their base.
We also host an area Inter-club event for juniors at SBJSA on Friday, the day before the Centrals Regatta. Sailors are welcome and invited to participate in both events and, with their families or sailing teammates, make the 3 day weekend a mini-vacation in Sodus Point! We are pleased to announce that as part of our inter-club event on July 9th, University of Jacksonville head coach John Faudree will hold a special clinic for all participants.
In 2021, the Regatta will be held July 10-11 and our Inter-club will be Friday, July 09. We anticipate that registration will be available via a link below to Regatta Network, along with the Notice of Race, beginning sometime in April.
​